All Blacks Haka
Haka is a powerful way for the All Blacks to honour Māori culture and acknowledge the land from which they come, Aotearoa, New Zealand.
Preparing for Battle
Haka is used to prepare the All Blacks both mentally, physically and spiritually for the battle of strength and skills that awaits them on the rugby field.
Players have said they feel more connected to their teammates after performing the haka and it has been described as a "secret weapon" that gives the All Blacks an advantage.
Ka Mate, the All Blacks' most famous haka, speaks of the triumph of life over death. On the rugby field, that translates to overcoming adversity and emerging victorious - something that the All Blacks are renowned for.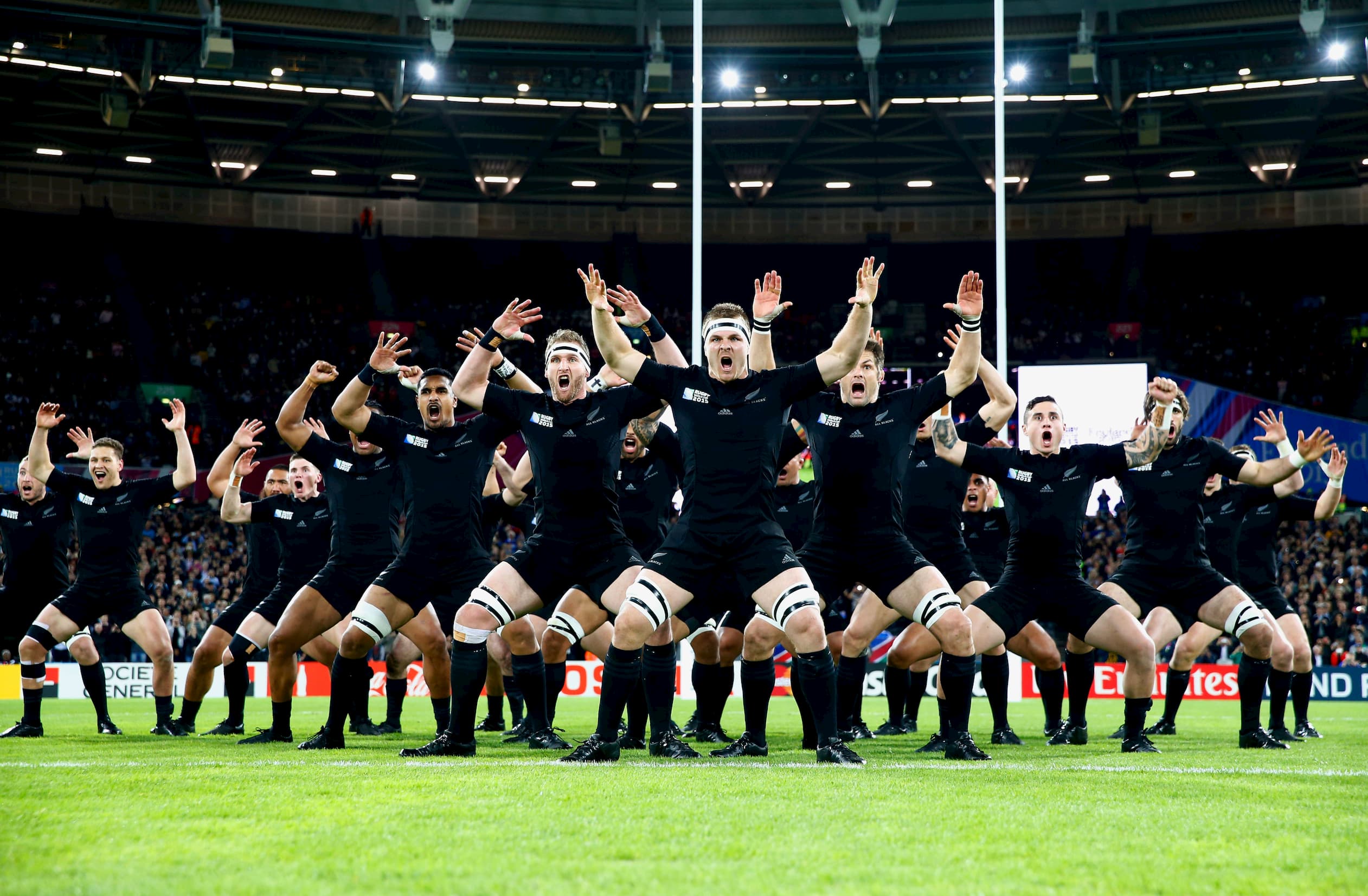 Experience the All Blacks Haka
Learn the story, feel the passion and experience the All Blacks haka up close and personal. You will feel awe-inspired by the full force of the haka as the mighty All Blacks take to the field before your eyes to perform the traditional war dance. Understand and appreciate why the haka plays an integral role in physically and mentally preparing All Black teams for battle.
A new haka: Kapa o Pango
The Ka Mate haka was composed by the chief of the Ngati Toa tribe, Te Rauparaha, around 1820 and later adopted by the All Blacks.
In 2005, the All Blacks were gifted an original haka, called Kapa o Pango, which translates as "Team in Black".
Kapa o Pango embodies the history, legacy, and mana of the All Blacks. "It is my time, it is my moment," the English translation of the haka says. "Our dominance rises, our supremacy emerges."
Kapa o Pango has different movements to Ka Mate, but it is performed with the same pride and intensity.
The All Blacks alternate between Ka Mate and Kapa o Pango at the team's discretion.
The New Zealand women's rugby side, the Black Ferns, also perform a haka. Ko Uhia Mai speaks of the pride, strength and unity that they share as a team.
Fan Favourite
The All Blacks haka is respected by rivals and loved by fans. To face a haka and compete against the All Blacks is a great honour for any rugby team.
And for fans watching live in a 50,000-seat stadium, or at home on TV, seeing and hearing an All Blacks haka is undoubtedly one of the most stirring spectacles in sport today.
Prepare to feel chills down your spine and get swept up in the spirit of the haka.