We're all on
Come and sit on our #benchforall
Back the All Blacks on our bench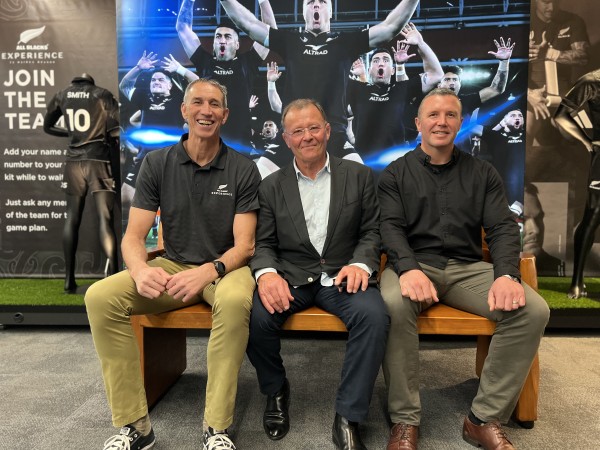 The All Blacks are headed to France and now, more than ever, we can share our support, inspiration and energy. It's time to show the power of the #benchforall. That's us. The extended bench. We're all on it. We're all part of it. Every supporter, whether you're in the stands, at home, or anywhere else in the world. The bench makes all the difference. We make all the difference.
A beautifully carved bench has been gifted to us by the All Blacks, located in our foyer we welcome you, your whanau and friends to come and sit on the bench, connect with each other, share your messages of good luck, sing waiata and share who's on your bench.
Share photos, take a minute, take a breath and run your fingers over the intricately carved Tohu. The Tohu which takes the form of a Manu (bird) taking flight from Aotearoa. As the wings unfurl, they release our potential, uplifting us all. No matter how our flight may take shape, by truly embracing each other we have succeeded already. Me eke mai – our bench is your bench.
Together, backing the All Blacks to make us all proud.
We're all on!